Sleeping Comfortably: Getting The Optimum Mattress and Pillow
We know what it's like: stirring in bed wide awake while the hours on the clock keep passing by. Studies indicate that more than 40 percent of Americas have difficulty sleeping or are experiencing some sort of sleeping disorder.
The truth is, sleep is key to our wellness and everyday performance. In the lack of a solid night of rest to replenish the body, you feel tired and not quite awake the next day. You can expect that many factors figure in to determine whether we sleep well or not: uncontrollable noises, thoughts, agitation, and many other elements.
A number of doctors of chiropractic care have utilized different approaches in alleviating sleep distress and disturbances. Prior to looking for help of a chiropractor, we have a few ideas for you to fall asleep more effortlessly:
Skip caffeine during the day. Caffeine rouses your nervous system and leads you to act more alert. Immoderate caffeine consumption keeps you jittery and may increase your heart rate, making you alert even if you feel exhausted. If your daily dose is a must, make sure to take in an equal amount of water as you drink your coffee, assuming it's your preferred beverage.
Work out almost every day. The ideal time of the day to exercise is during the morning hours. Strive to find time before dashing off to work to go on the treadmill, or walk outside. Working out at night is not recommended; however if you can't find any other time during the day, establish at least a 3 hours interval before going to sleep. Strenuous activity will raise your heart rate, and will lead you to stay awake.
Aim to go to sleep and wake up at about the same time every day. If you create a habit of regular sleep time, the body will accordingly adjust and realize when it's time to get some sleep. People who have arbitrary sleeping routines mostly don't get enough rest.
Most importantly, beyond all of this, is to come up with a cozy environment, which includes where you are sleeping to that which you're sleeping on. It may come as a surprise to hear that one of the main causes of fitful sleep is bed or pillow discomfort. A mattress that is not comfortable may, in addition to interfering with satisfying deep sleep, have a cumulative effect of presenting you with shoulder, back, or neck trouble.
Investing in a quality mattress and taking the time to select one is worth it. Everyone has their own individual preferences when it comes to the perfect mattress, with comfort bearing the most weight. You should try out many to ensure the mattress is a perfect fit for you. Here are some tips to ear in mind when going mattress hunting and for maintaining your mattress at home.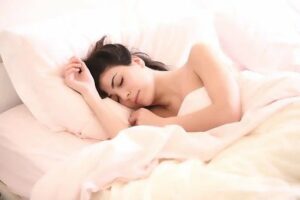 The main rule for trying a mattress at the store is to rest on it from three to five minutes. If you live with a partner, have him/her check it out with you. It will not be the same lying down alone as it is with another person there. From there, see what works for you or both of you.
Most frequently used, in most homes, are the spring mattresses. It's recommended that you flip your mattress over or turn it around every few months so to help with its durability. If you sense that your mattress sinks in the middle, and/or it's very short, you can put a board under it. In case it's too firm, you can put padding of soft foam upon it.
Learn how to avoid back pain during holiday road trips with chiropractic care.
Be aware of how you feel when you go to sleep and wake up the next day. If you encounter difficulties getting comfortable, or if you are suddenly experiencing aches and pains, it could be a sign for you to get a new mattress. In addition, recall the age of your mattress and whether you have turned it around recently. A mattress that's been there awhile might signal it's time to get a new one. If has stayed in the same place for a while, changing it by flipping it or turning it around might makes a difference. Fluctuating body weight changes may influence the level of comfort you feel in your mattress.
Also, don't disregard your pillow. Head and neck support is just as important as the support you are getting for your whole body. The major factor to bear in mind is whether your head and body is well aligned. As you lay on your back, your head should stay leveled to your upper back. As you lay on your side, your head and lower back should stay equally leveled.
In addition, the material of your pillow should offer support. Although many pillows seem to be full, it can actually be of a squishy, soft material, making it so any weight will lead it to sink in. Pillows that are too stiff will cause a strain on your back. Your back and head areas are aligned with the lower back and chest areas if you are adequately being supported.
Please bear in mind: You'll find no perfect-for-all pillow or mattress — you'll have to try out a few to determine the ideal one for you. But, if you're still encountering sleep-related difficulties due to discomfort or aches, contact Fakhoury Medical and Chiropractic Center for advice on treatment, or getting better sleep in general.