Why Do You Need An Ocala Car Accident Doctor?
Car accidents can change your life.
Most importantly, an auto accident can result in major medical problems.
This is why finding a reputable car accident doctor is so important. No matter how bad your think your accident is, you should ALWAYS consult a medical professional to ensure that your injuries are treated and that they don't progress.
If you find yourself in this situation, you will want to contact the Ocala car accident physicians at Fakhoury Medical and Chiropractic Center.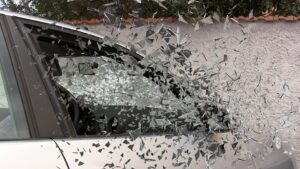 The Impact of Car Accidents In The U.S
According to the US National Safety Council, in 2015, there were nearly 35,000 car accidents resulting in injuries in the United States.
This is the most recent data available, therefore it is undoubtedly a conservative estimate. Injuries ranged from minor to serious.
The 2015 statistics are alarming, and we have seen enough car accidents to know that these numbers are legitimate.
The problem is that many people think they are not injured because they were wearing their seatbelt and avoid head-on collisions. However, this is not always the case
Of course, a car accident can also result in life-changing injuries like a leg amputation or brain injuries. Hopefully, you are not in one of these situations.
Finding a Qualified Auto Accident Doctor
When you visit an accident doctor in Ocala, they will perform a complete physical exam to determine the extent of your injuries.
They will also provide you with a comprehensive evaluation to determine how severe your injuries are.
While there are many car accident doctors in Ocala, the medical team at Fakhoury Medical and Chiropractic Center is unquestionably at the top of everyone's list.
From the onset of your injury at FMCC, you will be treated by their orthopedic experts, family doctors, physical therapists, massage therapists, and licensed chiropractors.
Not only is this team of professionals highly specialized, they are also well trained and qualified.
Why Fakhoury Medical and Chiropractic Center?
After years of consultation with doctors all over the world, Fakhoury Medical and Chiropractic Center has come to specialize in car accident injuries.
"We take great pride in helping people who have been seriously injured," says owner Riadh Fakhoury. "No matter what type of injury you suffer, we treat you with the utmost care and compassion."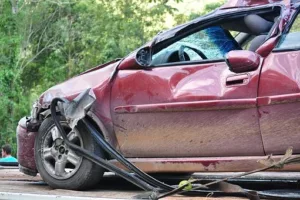 This is not only a vital service to our Ocala community, but also important for all of Central Florida.
Conclusion
Whether you are involved in a fender-bender or a serious auto accident, you will need to immediately check your injuries.
Your pain may not be relieved if you don't heal properly, and you certainly can't afford to have your medical bills spiral out of control.
Take the time to find a good Ocala car accident doctor and make your health a priority while putting your mind at ease.
If you have recently had a car accident and are in need of treatment or an evaluation, call us at Fakhoury Medical and Chiropractic Center today! You can make an appointment at 352-350-5555 or contact us via email.
We are truly your Ocala car accident doctor choice.
Related Posts
Chiropractic And Car Accidents
Interventional Medicine And Car Accidents
Physiotherapy After Car Accidents
Ocala Auto Accident Injury Care Center
Car Accident Chiropractic Center
Ocala Florida Car Accident Injury Rehab
What Are The Key Elements At The Time Of An Accident?