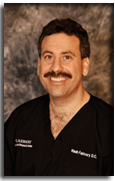 Dr. Riadh Fakhoury, has been an integral part of the community of Marion County over the past 26 years. He graduated class Valedictorian and Summa Cum Laude and has undergraduate studies in biomedical engineering. He is the proud father of 5 and married to Manal. Both Dr. Fakhoury and Manal are consistently involved with charitable organizations that assist our community members. Dr. Fakhoury is Board Certified in Chiropractic Orthopedics and is actively involved in the chiropractic treatment and care of patients at the Fakhoury Medical and Chiropractic Center. This center is a unique clinic that incorporates the use of rehabilitation, massage, chiropractic and interventional medicine, under one roof, to treat all types of musculoskeletal problems.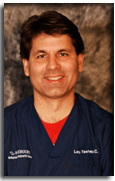 Leo Teeter DC, is a graduate of New York College of Chiropractic in 2002. He has been an integral part of Fakhoury Medical & Chiropractic Center since 2004. His professional interests include spinal rehabilitation and trauma care. Dr Teeter's personal interests include spending time with his family, hiking, basketball with The Boosters, working out and he is very involved in his children's sports & church activities. "I had a low back injury & tried all forms of care. Chiropractic was the only thing that helped. I had great results & healed naturally". I was so impressed with Chiropractic that knew I had found my calling. " "I feel that our clinic is very special. We treat our patients like family. Our office offers a team approach between our Drs & staff to get our patients safely on the road to recovery. "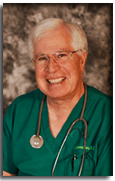 Nagy Shanawany, MD, is a graduate from Cairo University, Egypt in 1967. Has been a General Surgeon until 1985. Since then has been practicing Urgent care, General medicine and Occupational medicine. Is married to Fafette and has two sons; one is a financial planner and the youngest is a Public Defender. Dr Shanawany has been living in Ocala since 1987. He enjoys going to Disney World especially Epcot with his wife. "I feel our clinic is special as it is an Integrated Medical and Chiropractic Facility that offers Medical care, Chiropractic treatment, Interventional medicine, Therapeutic Exercises, Massage and Acupuncture treatment."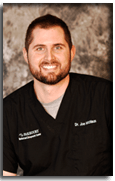 Joe Hutchison DC, a native of Knoxville, TN, is a graduate of Palmer College of Chiropractic in Port Orange, FL. His professional interests include gait biomechanics of the unshod runner and their effect on the spine. Dr. Joe's personal interests include spending time with his wife and daughter, cycling, surfing, and church activities. "I became a chiropractor because I feel conservative,
non-invasive care for a myriad of conditions is shortchanged in our current health care system. I want people to feel like they have options in their continuum of care and FMCC offers just that. Working with our staff is such a privilege because we can offer multiple levels of treatment options to our patients, all based on their needs and preferences, and all with their best interest in mind."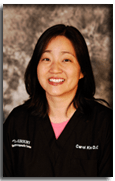 Carol Kim, DC, graduated magna cum laude from the University of Bridgeport, College of Chiropractic in 2006. "I chose to become a Chiropractor after my mother was in an auto accident. She had sustained multiple injuries, including herniated discs in her neck and low back. She was treated with medication, but it made her sleepy and unable to perform her daily tasks. Her Doctor had recommended spinal surgery, but she chose to seek an alternative, less invasive route first. She started treating with a Chiropractor and began to get relief. That incident occurred over fifteen years ago. She still has not had surgery and her neck and low back pain are managed with Chiropractic care. Fakhoury Medical and Chiropractic Center is different from other clinics because of our diversity. Our office has four Chiropractors and General Practitioner, an Interventional Medicine specialist, an Acupuncturist and many Massage Therapist. We collaborate as a team and use our individual skills to treat each patient."