Do you need hip pain relief?
A Silly Question to Ask: If you knew that you had to keep your car the rest of your life, would you take better care of it?
Yes, this is such a ridiculous question to ask, but is it really? You could argue that most of us take better care of our cars than we do our own bodies.
Every 3 thousand miles, we do an oil change, we do a 100,000 mile check up, rotate the tires periodically, change the wiper blades when they wear out, etc… We would never think of using the adage if it ain't broke, don't fix it.
However when it comes to taking care of ourselves, we just plain don't see it the same do we?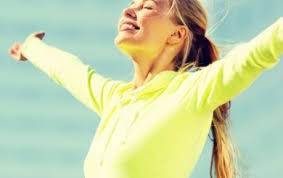 I am not sure that making the analogy of our car and our body is a good one or not, but maybe consider the following: Our bodies have a variety of moving parts, an estimated 100 (hinges) joints in the spine alone, and a multitude of joints within our upper and lower extremities. These joints get stuck, wear out prematurely from traumatic events, develop congenital deformities with resultant cartilage damage.
You could also say that every doctor who has practiced within the last 100 years (including Orthopedic Surgeon, Chiropractor, and Family Physician) would find it difficult to argue with the fact that most of health problems are due to neglect, time and gravity.
Learn about chiropractic care during pregnancy.
Come to think about it, you may agree that somewhat of an analogy can be made after all between our cars and our bodies.
So, the point of this brief discussion is simple enough. There has to be a reason why we do anything at all, right? The reason for taking care of our bodies is not better argued in the statistic that I recently read, where ¾ of the entire health care budget currently is spend in treating chronic degenerative illnesses.
Our current healthcare system may be argued to not be a health care system at all, but rather should be referred to as a sick and disability program possibly. With this in mind, does it make sense that maybe if we considered a healthier lifestyle, better nutrition, and an exercise program, that would be a more sensible approach?
In my way of thinking, maybe this should be at the forefront of our minds. Over the several decades as a Chiropractor, I have listened to a great many lectures and read countless articles that suggest that this model of treating our bodies better can really make a difference.
The recommendations are clearly not rocket science and everybody appears to be singing the same song when it comes to the general recommendations which are to live all the ingredients of a healthier life.
What do you think? Is taking better care of your body important to you?
The answer hopefully is yes.
Riad Fakhoury