Do You Love To Garden But Suffer Constantly From Gardening Back Pain?
For many individuals, gardening is a beloved warm-weather activity.
Unfortunately, back pain and stiffness often send them straight to the chiropractor.
If you adore your garden but your back doesn't, then keep reading.
Back discomfort affects around 80% of the population or will affect them at some point during their lives. It's common, but it doesn't have to prohibit you from doing what you want to do.
You can make it easier and less unpleasant by doing some rather important things.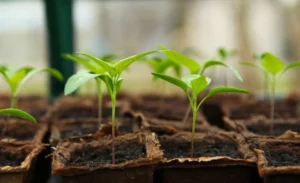 Stretching is an excellent strategy to avoid back pain during almost any exercise.
The more limber you are and the more your muscles are warmed up, the more comfortable you will be while gardening and afterwards.
Gardening stretches aren't all that unlike from stretches for other pursuits.
Your hamstrings, triceps, and, of course, your back must all be addressed.
After that, you'll be ready to get your hands dirty and do what you love.
But let's look more specifically at individual things you can do to alleviate gardening back pain.
1. Change Your Position On A Regular Basis.
It's easy to lose track of time when you're working in the garden, only to be reminded by your body when you try to move and are confronted with severe stiffness.
Use your phone time and program it to remind you to stop, move around, and stretch every 30 minutes.
This not only relieves pain and stiffness, but it also improves circulation and blood flow, as well as digestion.
You can also mix your gardening duties so that no single muscle region is overworked.
You may start by weeding, then move on to your potting bench or pruning trees and shrubs.
It's never a good idea to stay in one position for too long, regardless of what you're doing. Gardening, ALWAYS necessitates body movement.
2.Use Tools and Techniques That Are Back-Friendly
When it may feel great to be close to the dirt while digging, breathing in its earthiness and feeling at one with nature, your back is unlikely to feel the same way.
You can mix it up a little but devote at least some of your gardening time to using "back friendly" tools.
Long-handled tools allow you to work in the garden without putting too much strain on your back.
This is particularly beneficial for those who have limited range of motion in their backs or have difficulty standing and sitting.
A raised container garden is another back-saver. This will make it easier for you to reach your garden, saving you the trouble of trying to get down on the ground or, worse, feeling compelled to forego a garden because you can't walk around like you used to.
You may place the containers at any height you like and add benches and seats for a more comfortable gardening experience.
Knee pads or a mat can assist relieve some of the stress and prevent some pain if you do end up on the ground or, worse, feeling compelled to forego a garden because you can't walk around like you used to.
3. Be Careful Bending and Lifting
Bending, reaching, and lifting are all part of gardening. You could end up with a hurting back – or worse – if you don't do it correctly.
If you want to lift something, don't bend at the waist. Squat down and draw the thing close to your body with both hands.
Slowly straighten your legs, allowing those muscles to do the heavy lifting.
You can also transport heavy goods around with a dolly, wheelbarrow, or cart to avoid having to lift them.
Pushing is less taxing on the back than pulling. Push your lawnmower, wheelbarrow, and seeder as much as possible to avoid pulling.
Use caution when reaching, especially if you're reaching to raise something. Even something that isn't very heavy can cause you to lose your balance or twist your back.
Lift as little as possible while reaching as far as feasible.
Gardening is beneficial to the mind, body, and spirit. If you don't take the proper precautions, it can also be painful.
Remember these back-saving gardening strategies when you're out tending to your plants. Your back will appreciate it.
If you need help with gardening pain, contact us for an appointment today.
Learn how to stop back pain in the office