Prospective home buyers in and around Ocala, Florida have much in common with that of any home buyer across the United States. Buying a home is one of the most rewarding experiences for anyone, however it can be one of the most stressful. Finding the perfect location within a city is paramount, as is finding the home that is right for you can create a feeling that the perfect home may not exist. With the right frame of mind and a few techniques that can help to quell some of this anxiety, the perfect home can be found with minimal stress and the dreaded home buyer's remorse can be avoided.
Florida, itself, can present some unique challenges for home buyers. With so many luxurious neighborhoods in Central Florida to choose from, it can become a challenge to settle on the perfect spot as an investment for the next decade. Fredrick Franks, a renowned realtor with Sellstate Next Generation Realty, has tremendous experience in working with clients through the stressful home buying experience. "I find that most buyers that I work with are under a lot of stress when trying to find the right Central Florida community to live in," Franks states.
While finding the right community in Central Florida will undoubtedly be a bit stressful for anyone, there are some techniques that can help to ease the anxiety of purchasing a new home and dealing with the search for the perfect location. In addition to finding the location of your dreams is finding the home that suits your needs. While every home buyer will find simple changes they would like to make to a home after the purchase, it is a priority to find a home that is cost effective to offset the changes that the buyer would like to make.
These are just a few of the obstacles that home buyers face in Central Florida. While some stress is unavoidable when purchasing a home, there are some proven methods to help deal with said stress in a healthy, productive way.
Perhaps the most proven method is visiting a Chiropractor. Many people truly don't understand how Chiropractic care can be a major benefit to one's life. Many also fail to understand that the root of Chiropractic care is centered on dealing with one's stress in a healthy way.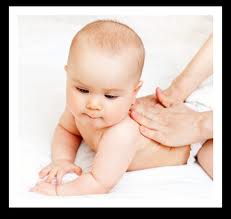 Stress can be physical or emotional. When we feel stressed or periods of anxiety, the body has a response to this that is predictable and focused on the Central Nervous System. The Central Nervous System is focused first in the brain, and obviously has a crucial channel in the spine. Chiropractic care is focused on spine treatment and health. Herein lies the beauty of dealing with stress from a Chiropractic standpoint.
Upon visiting a Chiropractor in Central Florida, you may get a spine adjustment from your doctor. This adjustment is painless. Upon this adjustment, the feeling that results can only be described as euphoric. Your alignment is put back in balance and the muscles around the spine are eased to a relaxed, harmonious state. All the work that the home buying stress and anxiety had put on your Central Nervous System will be combated.
Maintaining a healthy diet will also help to reduce your stress level and ease your anxiety. Chiropractic care can also help with this aspect, as they will have extensive knowledge to help you with many aspects of your diet and possible supplementation for the nutrients you lack.
Buying a home in Central Florida will cause some stress and anxiety. Humans have always shared a fear of change and a desire to have routine. While buying a home will trigger a bit of fear in the bravest of home buyers, using resources such as Chiropractic care can help to safely manage some of the anxiety associated with purchasing a new home.